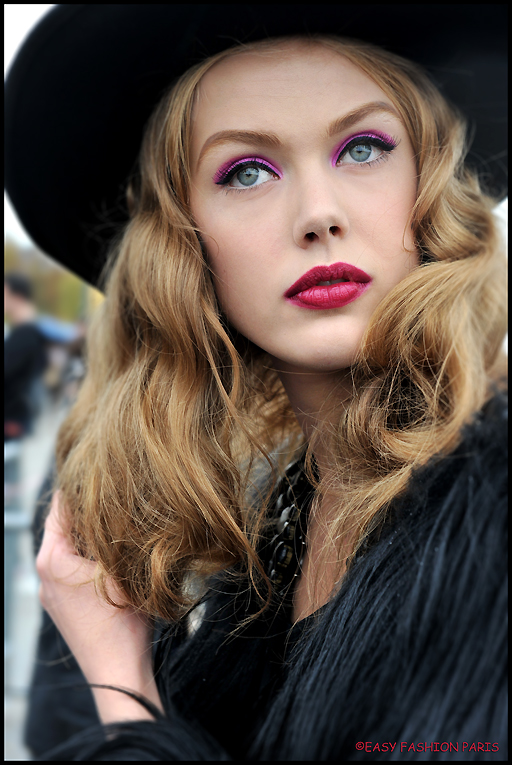 It's been a while since I posted a Street Style Post.
But now the Fashion Weeks of Spring 2011 are officially finished, so it was about time to select my favourite outfits off the runway!
The key trends were bright make up (purple eyeshadow and red lipstick), wavy hear, leathers and fur. I've also noticed a great eye for the contrast between utilitarian fabrics and leather with softer and more touchable materials.
My golden advice for choosing an outfit is not trying to dress yourself in designer pieces from head to toe, but focus on a flattering silhouette and versatile pieces that are fashionable, but understated and can be used again. We've seen skinny leg pants, billowing knit tops, long layering pieces and edgy bags and boots. These pieces are investment worthy. In my opinion
it's first off all looking for a inimitable personal style with an it-girl quality

.

Once you created your own style you can implement the trends of the moment into your personal look much easier, instead of just copying designer trends.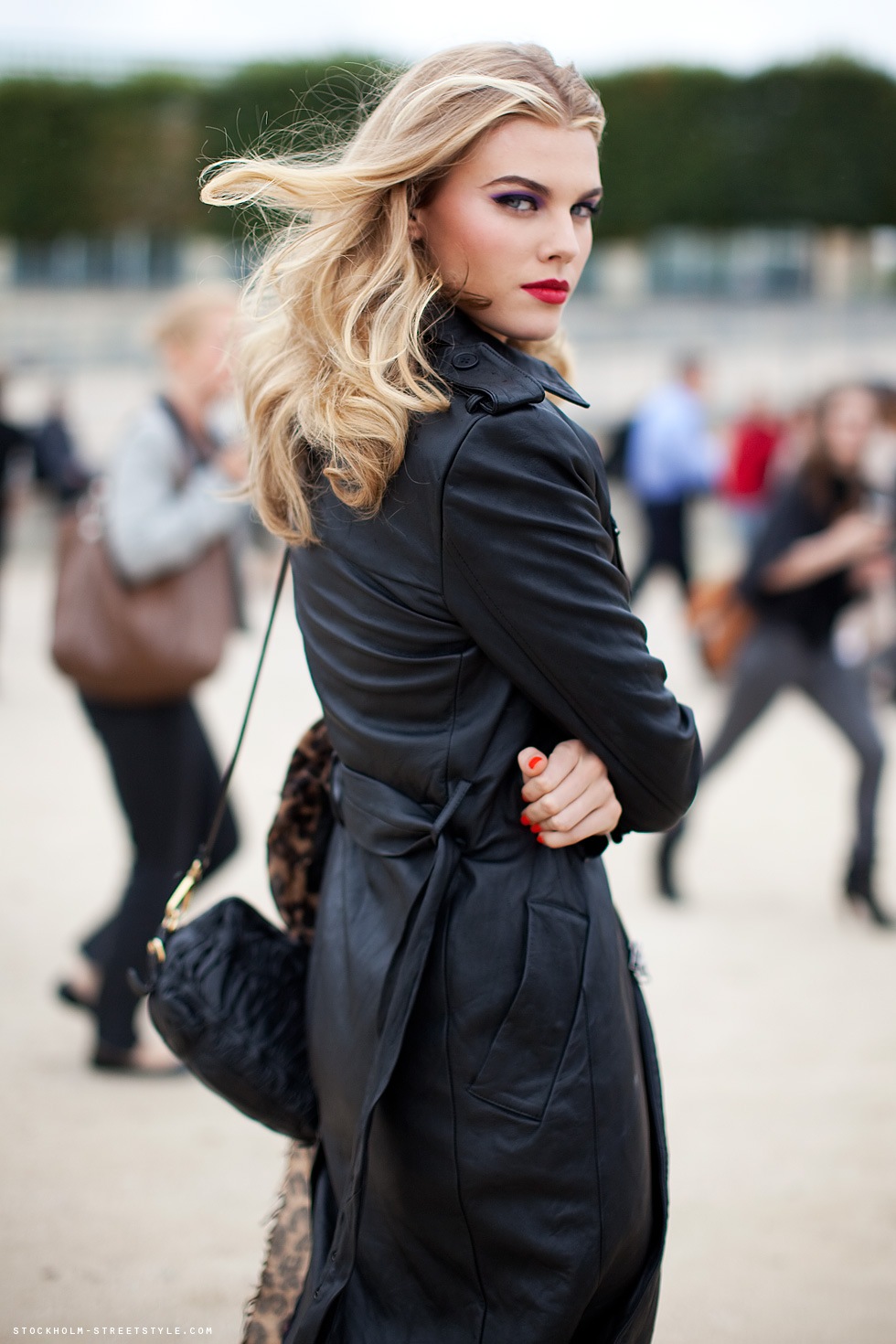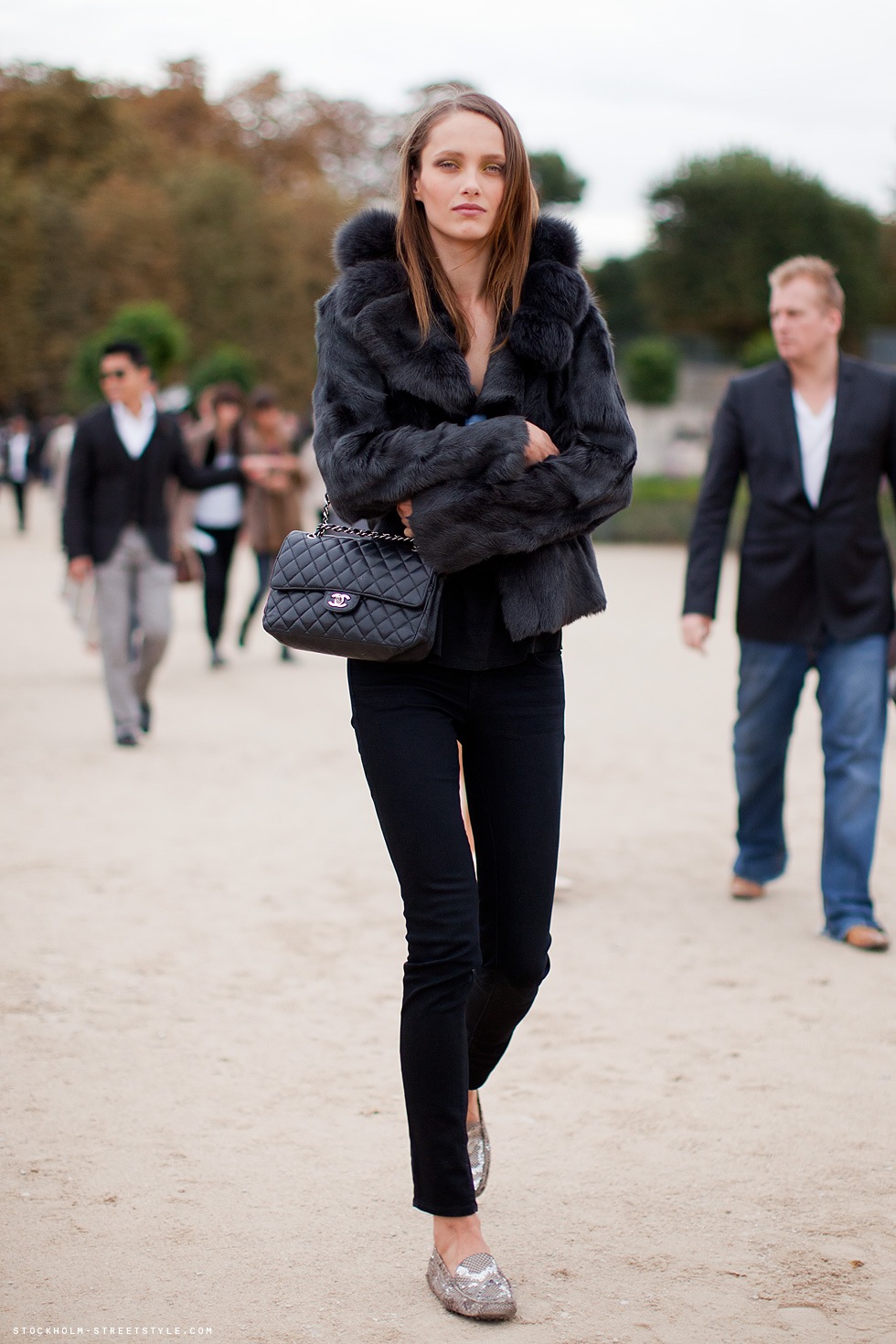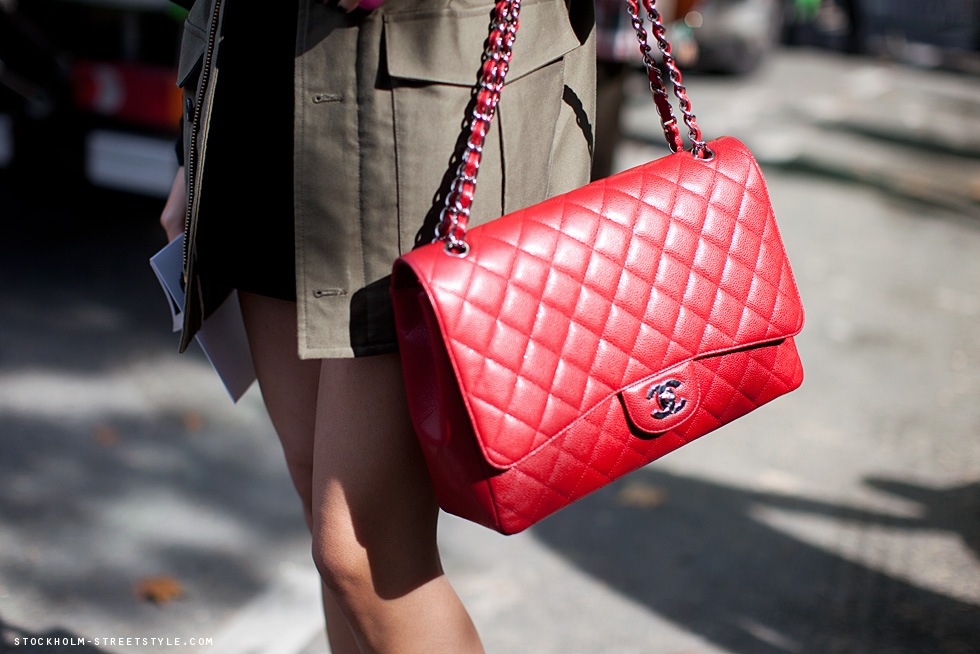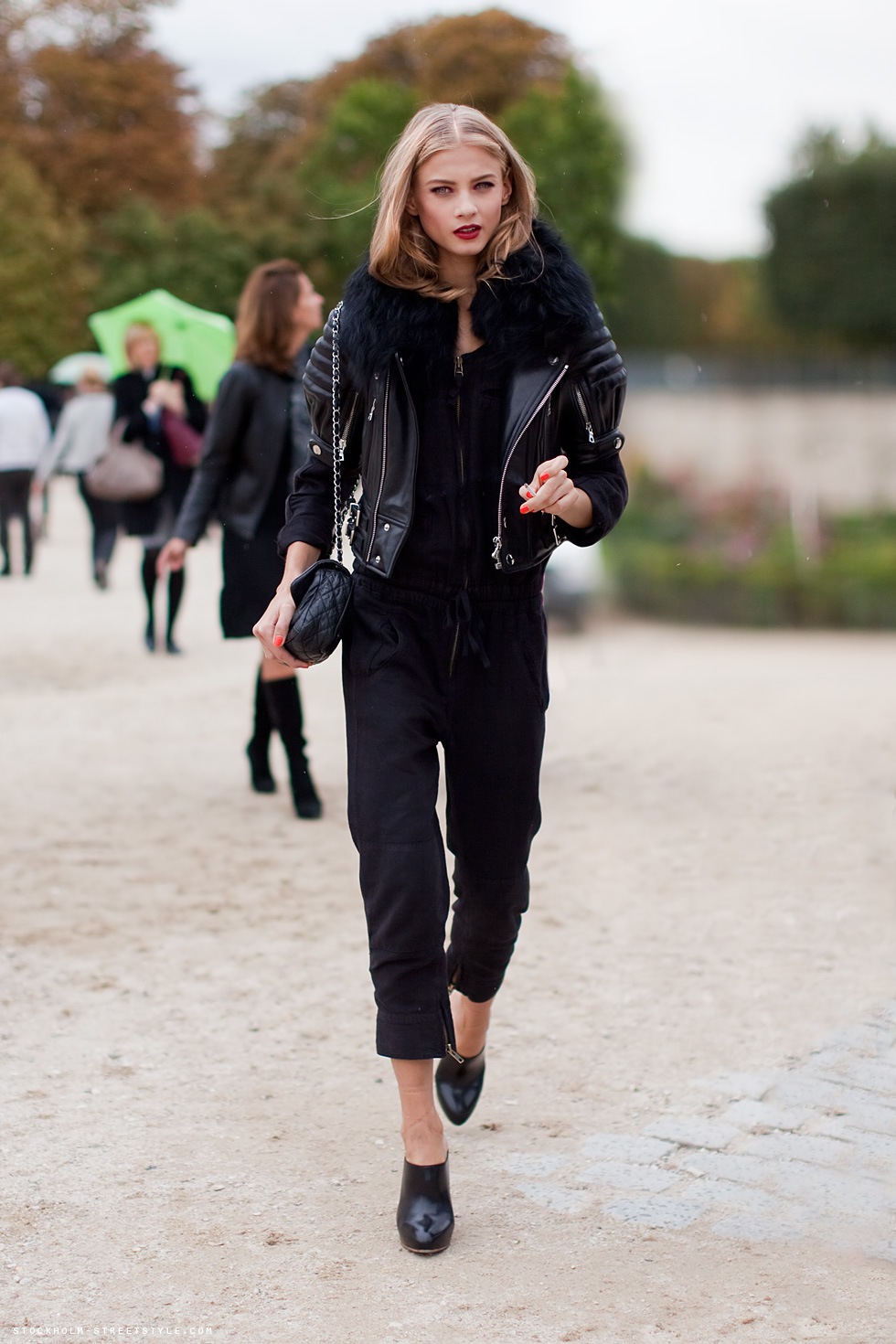 -------------------------------------------------------------------------------------------------------------