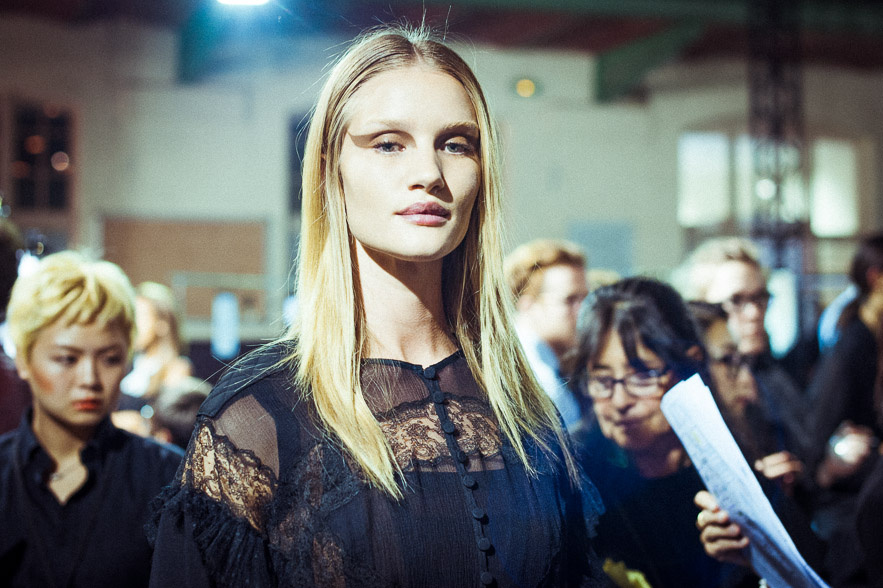 T

he show opened with a series of graphic, sexy black dresses with trussed up corseted bodices and lacy sheer skirts. They had an edgy and goth, yet romantic look. 
Cross-lacing, grommets, studded leather, lace and baby-doll dresses passed the runway, each piece with it's extraordinary details. 
Jackets and coat were crafted from stiff panels of fabric, held together by knitwear or alternatively cut in strips of leather linked by lace.
Tisci's interest drifted toward the streetwear scene in the last couple of years as he turns his collections more wearable without losing the 'sexual heat' and creativity he's so known for.
Not only one of my ultimate favorites for Spring 2015, it also 
ranks at the top of the very best collections of the season. 
Enjoy the full show

here